Written By: Omed Ahad
Intro
After experiencing a forgettable and disappointing campaign with the
Cleveland Browns, Odell Beckham Jr. is motivated to transform into the best shape of his career. Throughout the unsuccessful 2019-2020 journey, many of the team's woes and regression affected Beckham and Baker Mayfield which were attributed by the leadership qualities of Freddie Kitchens. One can argue that the overwhelming amount of evidence in inefficiencies displayed by the second-year quarterback Baker Mayfield, directly and negatively impacted Odell Beckham Jr and his overall performance last season. Baker Mayfield's struggles last season are determined to coincide with the lack of strength and cohesion distributed in the offensive line, along with the questionable play-calling off former head coach Freddie Kitchens. Primarily the lack of consistency in touches and accuracy in throws led Odell into noticeable frustration, failing to meet expectations set by many of his fantasy owners last year. Many factors that lead and contributed to Odell's lack of success with the Browns have been acknowledged by management and compromised to the best of its ability. The awareness from upper management to make changes within the organization is intended to be instrumental for its players' success providing a sense of relief and hope for Odell Beckham Jr this year.
The 6-year pro has shown the type of impact he can make when fully healthy and strategized as the focal point of a team's offense. His capabilities on the field have equated too many achievements and accomplishments, supporting the argument and claim that Odell Beckham Jr will once again align himself as a top 5 WR for this upcoming post-pandemic season.
---
Rise to Fame
Odell began his career with the NY Giants where he quickly developed
into one of the most gifted wide receivers in the league. His sensational plays have been captured and repeatedly watched on YouTube by millions of fans. Many of his best highlights have also been framed into artwork and posters. The veteran wide receiver represents a distinctive form of the breed commonly perceived as a "generational talent," which rarely comes into existence during the average lifetime of a human being. Alongside Odell's fast-paced journey towards superstardom as an elite wide receiver for the Giants came an opportunity of abundant wealth where he signed his first long term contract in the NFL. The mutual agreement elevated Odell's pockets and status as a top paid athlete in the league. OBJ unapologetically began to splurge frequently enjoying the fruits of his labor as one should. Despite his reported behavioral concerns and lifestyle, OBJ displayed consistent success on the field and became a fan favorite after producing many of those unforgettable highlights that caught the attention of fans and media members across the globe. On several occasions during his illustrious and documented career, many fans got to witness the off-balanced one-handed catch near the end zone which became Odell's iconic signature highlight.
---
Complications in 2019
The Louisiana native has proven to be one of the best wide receivers in the league. Last season Odell faced many challenging obstacles that were detrimental to his success, resulting in the hindrance of his true potential. The inability to meet expectations cost Odell and his team a trip to the playoffs. Many of these standards were set by disappointed fantasy owners who regrettably drafted him in the earlier rounds of last year's draft. One of the obstacles along the way was the presence of an inexperienced head coach who failed to direct his players in the best position possible to be successful. The most popular televised sport in America which is known for its brutal physicality, undoubtedly attaches enormous amounts of pressure and dependence between management and its players, especially at the quarterback position. The previous conclusion justifies the significance of the relationship between Odell Beckham, Baker Mayfield, and the coaching staff. Each one of these positions has specific duties and tasks that critically impact one another on the field. OBJ's fantasy ranking was carefully determined by experienced sports writers and self-proclaimed experts.
The 5'11, 198-pound wide receiver is reportedly motivated and determined to get back on the field after completing only four touchdown passes, which contributed to the decline of his current ranking in this year's fantasy draft. The rankings are predicted by metrics and data carefully analyzed and calculated into respectable formulas commonly practiced and developed by dedicated researchers in the field of fantasy football and analytics, in an attempt to give it's following the best guidance possible. Last season many NFL fans and media members openly testified to witnessing one of OBJ's worst statistical season ever. The unexpected testimony by fans and media members foresaw Odell's diminished value in this year's fantasy football rankings. The unfortunate result of Odell's regression in his performance and efficiency on the field last season led to public scrutiny by fans and media members. However, many of those media members also acknowledged the deficiencies that surrounded Odell. As a result, Odell's fantasy stock slipped down to the third round of this year's mock drafts. Even though his fantasy value took a slight hit from the previous year, Odell remains as one of the best players in the league.
Not only is the logo familiar, but it's also kind of lazy. At least that's what the other critics believe, as well.

In response to Odell Beckham's new brand logo
---
He's Still a Good Football Player
According to a poll recently conducted by 50 NFL football players and coaches by "Get Up," Odell was ranked as the fourth-best wide receiver in the league. It's no secret that last season was disappointing and forgettable for OBJ. The well-known and highly followed social media star finished the season with only 4 touchdowns but still managed to complete over one thousand yards. The statistical data previously provided regarding the former LSU stand out was a letdown in comparison to his previous years with the Giants. The future Hall of Fame wide receiver is ready to put the past behind him and prove to his skeptics that he still is one of the most gifted wide receivers in the league.
Despite the down year, Beckham still carries the reputation and respect as one of the NFL's five best wide receivers. Beckham ranked 4th in the polling at ESPN, the latest in their series of rankings at each position. Over 50 NFL execs, coaches and players were polled and asked to rank their top 15 wide receivers.Beckham even garnered some first-place votes. He wound up behind only Julio Jones, Michael Thomas and DeAndre Hopkins.

Browns wire: https://brownswire.usatoday.com/2020/07/11/odell-beckham-jr-ranked-in-top-5-wrs-in-espns-poll-of-nfl-execs-coaches/
Odell Beckham's numbers last season accumulated into becoming the second-fewest fantasy points produced during his six years of employment in the NFL. However, OJB still has an opportunity to produce one of his best seasons ever during a post-pandemic hiatus. OBJ was traded from a rebuilding Giants team to the Browns after media members pointed out tension and concerns between him and management on several occasions. Often being criticized for his unique personality and behavior, media members quickly took advantage of the opportunity to take shots at the A list celebrity labeling him as a locker room distraction. OBJ seemed unhappy with the way things were spiraling in NY. Feeling undervalued, many conflicts were unresolved within the organization
which forced management to make a drastic change. OBJ and the Giants
inevitably parted ways after 5 memorable seasons with each other.
OBJ's worst overall statistical season occurred in 2017 when he was
unable to participate in a substantial amount of games due to a leg injury
suffered during week 5. However, when healthy Odell has proven to be one of the most elite wide receivers to ever step foot on the field. In his first three seasons in the NFL, OBJ put himself in a position to be ranked as a top 5 wide receiver amongst his peers averaging an impressive 14.7 fantasy points per game. When healthy Odell Beckham Jr is a proven star that should be targeted as a WR1.
During the impressive 3-year stretch with the Giants, Odell finished each season in the top ten list for receptions, receiving yards, and receiving touchdowns. Despite only being able to eclipse less than a half a dozen games during his injury-plagued season with the Giants in 2017, OBJ still managed to be ranked in the Top 100 NFL Players list created by his respective peers. OJB is an explosive talent whose miraculous plays quickly caught the attention of many NFL fans and media members. He instantaneously saw his status levitate towards NFL stardom overnight. The highly talked about star frequently placed himself in a jaw-dropping Sport Center highlights as previously mentioned. Most notably recognized for his incredible balanced one-handed catch near the end zone. OBJ's skill level as a wide receiver has earned himself several honorable awards and achievements. Some of his most notable accolades include 3 Pro Bowl nominations and the 2014 NFL AP Offensive Rookie of the Year. In 2015 Odell completed the best season of his career. He finished the season ranked as the eighth-best fantasy football player in the league.
OBJ's toughest obstacles last season were documented and evaluated by experienced sports analysts from ESPN. One of the many points that were discussed during the conversations was Odell's risk factor regarding his durability and health. During the last two seasons, Odell was often forced to play through nagging and overwhelming injuries, such as sports hernia, which is a physical ailment you wouldn't wish on your worst enemy.
However, Odell is perceived as a tough-minded individual who refuses to allow his injuries to limit himself from being on the field for his team. His physical setbacks were one of the many reasons that contributed to the
regression in his numbers with the Browns last season. However, it is
recently reported that OBJ who still has youth on his side at the tender age of 27, claimed that he feels fully healthy after successfully undergoing a core muscle surgery during the offseason.
---
Coaching Changes
The newly acquired Browns head coach Kevin Stefanski has supported his claim stating "He is free and clear". Since we have brought up Odell's newest head coach Kevin Stefanski into the conversation, let's analyze the benefits of his presence on the coaching staff in his first highly anticipated season as OBJ's offensive coordinator.
Kevin Stefanski is replacing an inexperienced head coach by the name of Freddie Kitchens, who was fired after one season with the team and reportedly disliked by some of his former players. In a nutshell, most experts predict the Browns to post the highest rate of play-action in league history. Kevin Stefanski implements a high usage of play-action to balance out the run and pass ratio in his offensive scheme. According to analytical data and research, more than 31% of Cousins' pass attempts under Kevin Stefanski were incorporated by the play action. The offensive strategy intermingled with success. Cousins posted the second-best passer rating in the league of play-action. A larger consumption in play-action is reportedly stated to improve Baker's passer rating. The splits for quarterbacks using play-action last year were significantly compromised. "When quarterbacks didn't use a play fake, they posted a passer rating similar to that of Philip Rivers. When the play-action play action, quarterbacks posted a passer rating closer to that of Patrick Mahomes". A year ago Mayfield's on the field success was significantly compromised by the play-action. "His 106.2 passer rating with play-action was the 13th best mark in football. However, without play-action Bakers' passer rating dropped to 68.7 which ranked 32nd in the league".
Kevin Stefanski was named the head coach of the Vikings quarterback in 2017. During his successful tenure, he was notably responsible for orchestrating the Vikings team into becoming the NFL's 10th highest ranked scoring offense. The Vikings quarterback at the time was viewed as a mediocre talent by the name of Case Keenum. Keenum benefited and attained a great amount of developmental progression under head coach Kevin Stefanski. He was able to put forward his most efficient season throwing for 22 touchdowns and only turning the ball over 7 times in the air. A coincidence is not the word that best describes the successful
companionship that was developed by these two. For Keenum his
development was a direct result of the hiring of head coach Kevin Stefanski. It has been recently reported by many sources that head coach Kevin Stefanski has already planned to substitute OBJ into the role of Adam Thielen in his fast-paced offense which has been successful for his former wide receivers. Stefanski's offensive style of play complements the skillset of Odell Beckham. The very same offensive scheme that allowed Adam Thielen to reach over 1,373 yards in one season. Thielen ironically failed to surpass the 1,300-yard mark since joining the team in 2014 before Kevin Stefanski was promoted as the offensive coordinator.
According to Next Gen Stats, "Diggs accounted for 42% Vikings' total air third-highest percentage the NFL behind Courtland Sutton and Michael Thomas." It shouldn't be perceived as far-fetched to display optimism that a head coach who has built a successful formula for player development will more than likely be capable of guiding a top draft pick that is gifted with the potential to progress substantially under his leadership. Baker Mayfield in a fast-paced offense with the addition of added front line depth choreographed by management has all the tools he needs to help OBJ bounce back and display one of his best seasons ever in a Browns uniform. The dual running back threat in Kareem Hunt and Nick Chubb alongside the skillset of Jarvis Landry and the addition of Austin Hooper creates more opportunities for open targets and mismatches for OBJ to take advantage of. Mayfield's best production as a quarterback last season occurred ironically when Hunt was on the floor, either alongside Chubb or on his own. Baker posted a passer rating just above 59 in both scenarios. However, without his starting backs presence, Baker struggled mightily posting a QBR of only 18.
Hunt who missed the majority of the games last season due to suspensions, can offer a significant impact on the screen game. Another method of the scheme that Hunt can help the team with is if the Browns empty the backfield and matchup Hunt against a linebacker. Under Kevin Stefanski, the Vikings ran the ball tremendously which resulted in the team having the NFL's fifth-highest run rate. Dalvin Cook ended up achieving his best season under Kevin Stefanski. With the additions of Hunt and Hooper, the Browns have the arsenal they need to establish a 12 or 21 personnel, which will help spread the defense out and establish an efficient motion.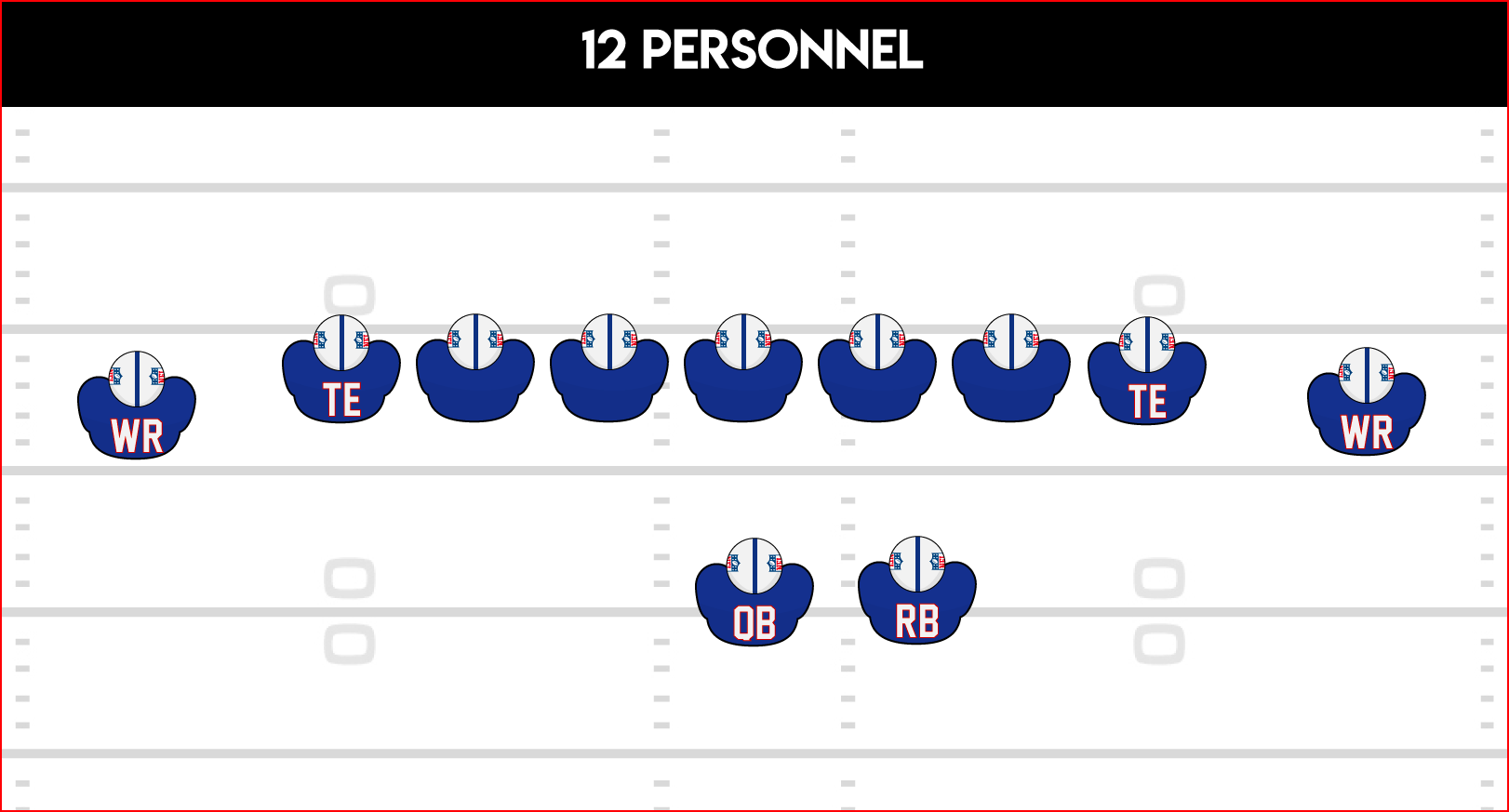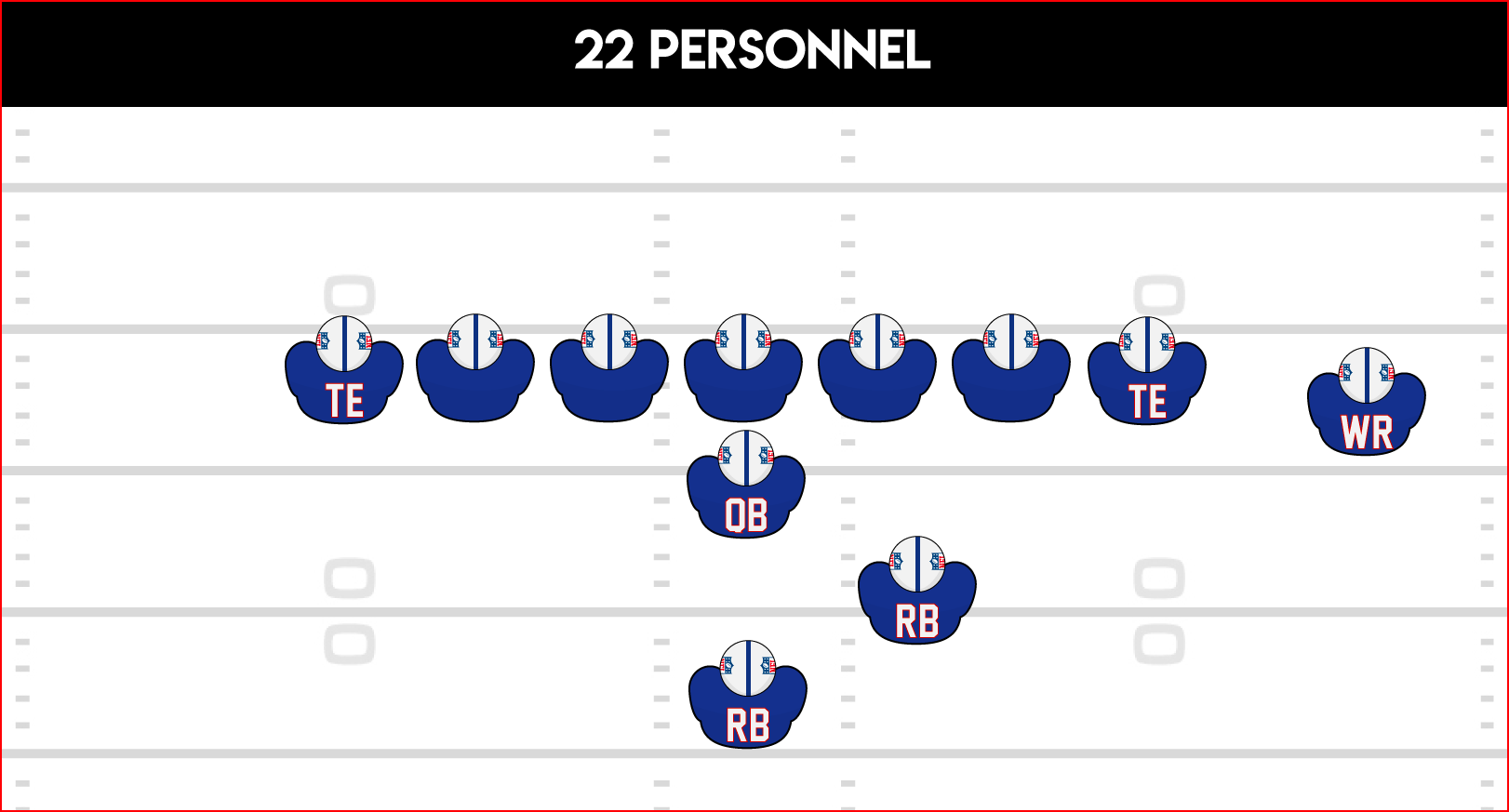 The personnel change will allow Mayfield to exploit easy mismatches in the 'quick game'. Last season Freddie Kitchens' play oftentimes times failed to put his weapons in successful situations. Kitchens' offensive scheme didn't match the strengths of its weapons. He relied on RPO's too much without effective counters, which eventually became very predictable for the defense to read. The Browns Quarterback posted 5 more touchdowns and 5 fewer interceptions in his rookie year compared to his sophomore year under Kitchens. The number one draft pick ranked 25th in passer rating and 25th in completion percentage as a result of a poorly constructed offensive line, and the offensive scheme of Freddie Kitchens. Last season the offensive line frustrated Baker into having a horrific season which impacted OBJ's stats as a result. "The offensive line wouldn't toe the line between holding up pass rushers and letting them through, either forcing too much quick pressure on Mayfield or leaving the receivers stranded against defenders".
---
Oline Improvemnt
This year the Browns orchestrated key adjustments to remedy Mayfield's concerns by improving their protection. They signed Titans right tackle Jack Conklin to a three year, 42-million- dollar deal during free agency. They also used their 10th overall pick on Alabama tackle Jedrick Wills.
Jack Conklin's potential contribution to the Browns cannot be taken for granted. As a rookie, he quickly made an impact for the Titans as he became an All-Pro player. He was named the first-team All-Pro in 2016 where he helped the Titans improve their record by 6 wins. Between 2016-2019, Jack's production on the field helped the Titans rank third in rushing touchdowns, fourth in rushing yards, and fifth in rushing average. Over four seasons, Conklin's run grade of 78.1 ranks the 12th best of any tackle. According to John Kosko, over the past two years, Conklin's grade of 84.6 on a wide zone run blocking ranks as the third-best in the league during that period. The hiring of Bill Callahan as the offensive line coach gives the Odell and Baker, even more, hope this year. Callahan has built very good lines over the past decade. He's been able to develop young players into valuable contributors. With the Jets, he helped D'Brickashaw Ferguson and Nick Mangold turn into Pro Bowlers. His presence in Dallas turned Travis Federick and Tyron Smith into the league's best centers. During his 15-year career, Callahan has helped 12 players combine for 29 Pro Bowl selections. The understanding of a battle-tested head coach with a resume to show for, along with the attention management has committed to in strengthening the offensive line, prepares Odell Beckham to have one of his best seasons ever as a wide receiver in the NFL.
---
Data and Historical Trends
Availability over abilty; sadly, the hyped-up darkhorse Superbowl contenders had neither. Other than pro-bowler Joel Bitionio, the Clevland Browns were playing scramble trying to find offensive line depth. Unfortunate injuries to crucial pieces: Lo Falemake, Drew Forbes, Willie Harvey, handicapped the Browns and led to Baker Mayfield taking 40 sacks (7th in NFL). Albeit some can blame the former OROTY shoddy footwork, but the 18th ranked offensive pass-blocking unit warrants some blame as well. Transitioning into this funky season, Mayfield now has a suped-up offensive line with Jack Conklin and Jedrick Willis Jr.
An easy trend to spot is that quarterbacks with better offensive line play tend to more productive, which would exponentially help out Odell Beckham. In 2019 Mayfield threw the ball deep 23 times. On those 23 attempts, the former Oklahoma star was picked off seven times and threw touchdowns seven touchdowns; this rate was one of the worst in the league. An improved offensive line will help Mayfield throw commendably, ensuring a more efficient version of Odell Beckham Jr. Logically, the premise makes sense: a more reliable offensive line will allow better decision making, hence less reckless throws.
Using data from the 2019 NFL season, I took pressure rate, time to throw, and sacks taken to create a cumulative statistic called pressure-score. Then I used this stat to map out the correlation between highly accurate quarterbacks and offensive line play.
To make this data representative for Baker Mayfield and his situation, I took out all quarterbacks who rushed for more yards than Baker in 2019 and all quarterbacks with below-average wide receivers ones.
---
Conclusion
Predicting a season of at least 1,400 yards and 10 total touchdowns should be viewed attainable for an NFL star who has been blessed with a generational talent. A star like OBJ, to go along with the added acquisitions made during the offseason by the Browns management, who did a terrific job of blending in critical components, has excited many optimists and OBJ supporters in this year's draft. Give this stud a serious look in the third round of this year's fantasy draft. If I was a betting man, I would confidently bet on OBJ to progress his numbers from last year and becoming the bounce back player of the year.
---