Joe Mixon is probably the unluckiest running back in the league. Mixon has to play for one of the worst offences (26), worst offensive lines (26), and worst QBs (32), and he doesn't even get targeted like an elite fantasy back does. The Bengal's runner checks off all the red boxes to be a fantasy bust. But, I discovered shocking revelations looking into Mixon's numbers in depth. I thoroughly believe that Mixon has a shot to be this year's RB 1 and is undervalued by the majority of the fantasy community.
Mixon's 2019 season isn't as simple as many people, or even fantasy analysts, think. Understanding his scenario throughout the season helps us project how he'll play next year. I decided to split up Mixon's season into four key parts to accurately deduce what factors made him play the way he did.
Mixon 2019 stats: 278 rushing attempts, 1137 yards, 5 TDS, 35 rec, 287 yards, 3TDS
Mixon Weeks 1-8: 101 rushing attempts, 320 yards, 0TDS, 19 rec, 110 yards, 3TDS
Mixon Weeks 10-17: 177 rushing attempts, 817 yards, 5TDS, 20 rec, 177 yards, 0 TDS
---
The Intro: New Scheme, Average QB Play, and Taylor's Tendacies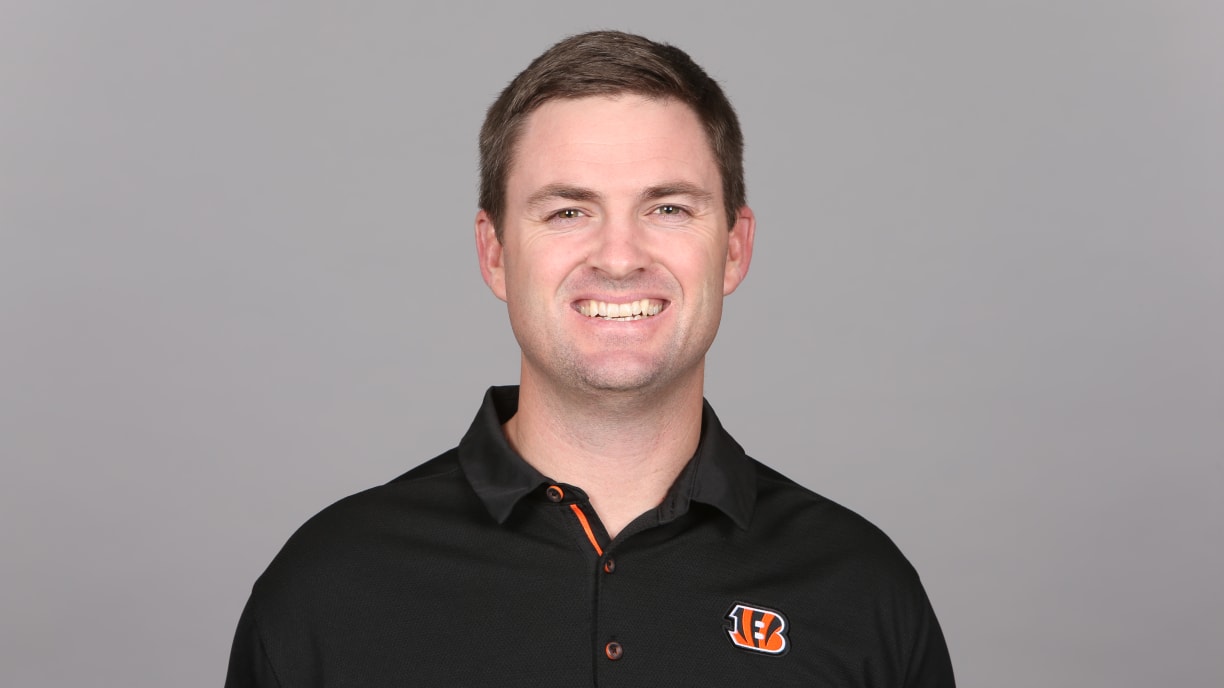 To understand Mixon's struggles weeks 1-8, we have to go back and look at Zac Taylor's (the new coach for the Bengals) scheme in college, and how it affected running backs. Taylor was infamous for using a severe committee for the Cincinnati Bearcats. The lead back in the system would only have 43.5% of all carries. Taylor is used to running a high-powered offense with many different backs getting involved, he never even had a halfback as talented as Mixon or the right scheme to get that talented back involved. We have to realize that for the first few games Zac Taylor was using the committee ideology that he built and used throughout his college coaching career.
Mixon's average stats weeks 1-3: 11 rushing attempts, 30 yards, 0TD, 2.3 rec, 51 yards, .33TDS Average Passer Rating- 89.26 (#17 QB)
I chose this sample as the first because this was when Andy Dalton (Cincy's QB) was playing at his best. Mixon's awful stats mean that QB play wasn't the problem for Mixon. His efficiency (2.7 YPC) was dreadful. Also, the volume was low for a "workhorse" running back. Mixon only had 63% of all rushing attempts, and even worse is that he only played on 50% of all snaps. Mixon was the RB36 during this time, making him unplayable, a bust, and cuttable in most leagues.
Mixon was at his worst not because of the QB play or even the Offence, but adjusting to Taylor's new run blocking scheme and the lack of volume
---
Improvements
Mixon's average stats weeks 4-8: 14 rushing attempts, 46 yards, 0TDS, 2.4 rec, 12 yards, .4TDS Average Passer Rating -73.32 (worst in the league)
In this period, we see Mixon get more rushing volume and slightly improve his efficiency (a trend we see throughout the season). Interestingly enough, although the QB play (worst in the league) and the general offense got worse, Mixon improved on everything compared to his stats through weeks 1-3. This could be attributed to getting used to Zac Taylor's scheme and gaining the trust of the new coach (increased volume). In fact, Dalton was so bad that they benched him following week 8. And Mixon was finally playable this period as he was the RB 26 in half-ppr (an average flex play).
Starting in week 8 against the Rams the Bengals made a switch to gap blocking instead of zone blocking which changed Mixon's season completely. Zone blocking is a philosophy where each offensive lineman attempts to block an individual player to make multiple seams for the running back. On the contrary, gap blocking focuses on creating a single gap on one spot of the defensive line. The reason the Bengals were so bad when employing zone blocking was because of the unathletic and unskiled players on the offensive line. The lack of talent made it hard to match them up one on one versus the opposing lineman. Gap blocking doesn't require matchups but a collective effort to open up one hole. Scheme changes like this are customary for new coaches and often lead to more efficient play.
---
The Pin and Pull Scheme
In the gap blocking philosophy, the Bengals ran one main scheme: Pin and Pull. The pin and pull concept is straightforward. If an offensive lineman is covered (defensive lineman facing him) then he pins the lineman (blocks straight up). But if an offensive lineman is uncovered (no one directly facing him) then he pulls (run towards the side where the run is going to happen). This scheme is practical for running sweeps and outside zone techniques, and it gives a lot of freedom to the RB. Mixon has exceptional vision and is able to make quick cuts, so this concept fits him perfectly.
---
The Importance of Week 9
The Bengals offense was severely struggling at this point and were even worse at running the ball (because of the zone blocking scheme). Week 9 was their bye week where Zac Taylor drilled down his offense into his players. In 2019, on average, teams scored 75.7% more points after the bye than they scored before the bye. And for offenses who average less than 20 points per game, a 92.2% jump in scoring is expected after the bye. It shows that teams with new coaches need time to properly implement and adjust their schemes. And how they use the bye for this purpose.
---
A New Beginning: Better Scheme, Worse QB Play, and More Opportunity.
Mixon's average stats weeks 10-12: 17 rushing attempts, 83 yards, .33TD, 1 rec, 1 yard, .33TD Average Passer Rating- 62.14 (worst in the league by a lot)
In these few weeks Ryan Finley became the starter, Mixon got more rushing volume and increased his efficiency to a respectable 4.9 YPC. What's so impressive about Mixon's turnaround in this period is that he did it with the worst QB in the league. Mixon even saw a 30 carry week, quintupled what he had week 1. Zac Taylor finally got rid of his committee approach and implemented his adjusted run blocking scheme.
---
The Games That Made Joe Mixon a First Round Pick
Mixon's stats weeks 13-17: 23 rushing attempts, 108 yards, 0.8TD, 2.6 rec, 23 yards, 0 TDS Average Passer Rating- 74.5 (worst in the league)
https://www.youtube.com/watch?v=6wX11xLeAHY&t=4s
Wow, unbelievable, one of the early-season busts turns it around to be the RB 5 in half ppr. Mixon's efficiency slightly dipped, but like all of the other periods, he received more rushing volume. Mixon was doing this with a now starting Andy Dalton, who was abominable. The reason Mixon is a first-round pick this year is predominantly because of the breakout he had during these last five weeks.
---
Key Points
1- Mixon was inefficient early in the season because of the new scheme and Taylor's poor run blocking philosophy
2- Mixon didn't get the volume at the beginning of the season because his coach was used to running a severe committee
3- Once the Bengals switched blocking schemes he became the 11th most efficient running back
4- Despite playing for one of the worst offensive lines, he led the league in evaded tackles
5- He consistently had the worst QB play in the league
What Do the Key Points Mean
1- Mixon's struggles were not his fault and shouldn't be acknowledged to project next season
2- Zac Taylor adjusted and learned that he needs to give Mixon at least 17 carries every game
3- With the new Bengal's scheme he was significantly better, this will carry on to next year
4- He is very talented and can make people miss no matter how putrid the offensive line is
5- Even if Burrow is the biggest bust in NFL history, Mixon will still be viable and an RB1
---
Changes
The Bengals selected Joe Burrow, Tee Higgins, are getting Jonah Williams and AJ Green back.
How do the changes affect Mixon: Burrow will have to be awful for him to a worse QB then what Mixon has gotten used too. A better QB means more touchdown opportunities for a back who was ranked 3rd in goal-line carries. Likewise, the additions of Tee Higgins and AJ Green only improve his touchdown upside and lessen the stacked boxes he faces. Jonah Williams was a first-round pick who immediately got injured, Williams will improve the offensive line and make life easier for Mixon.
---
Conclusion
People frequently say Mixon's season is a tale of two stories. While this is true, a more accurate description would be a new head coach learning and adjusting to the NFL. All of Mixon's complications can be blamed on Zac Taylor's inexperience. Moreover, the reasons he did succeed late in the season are constant and should still be in effect next season. His low touchdowns reflect a horrendous offense under Dalton and Finley. With Burrow coming in next season there are many possibilities for Mixon's season.
If Burrow completely busts: 272 rushing attempts, 1251 yards, 6 TDS, 40 receptions, 352 yards, 2TDS– 222.3
If Burrow is average: 280 rushing attempts, 1344 yards, 8TDS, 43 receptions, 400 yards, 3TDS– 262
If Burrow is a superstar: 295 rushing attempts, 1455 yards, 10TDS, 40 receptions, 350 yards, 4TDS– 284.5
---
What Needs to Happen for Mixon to be the RB1
Chart of top fantasy RBs over the last few years
Many trends are noticeable in the chart above. For example, top RBs either catch at least 65 passes or rush for over 1600 yards. Mixon will most likely not rush for that many yards, leaving only one path for him to be the RB1. Additionally, Mixon will still be running behind one of the worst offensive lines meaning he'll have put up similar stats to 2018 McCaffery or Barkley. We can confer that Mixon has to get at least 80 receptions. Now that is very unlikely but certainly possible. Mixon has the pass-catching ability but not enough volume. Giovanni Bernard (backup RB) got targeted 43 times last year and caught 30 balls, slightly less than Mixon's 45 targets and 35 receptions. If Bernard is either cut or traded in August, Mixon will have a clear path to challenge for the overall RB 1. Also, Bernard has been injury-prone throughout his career and is a high injury risk going into the season. I'm not saying Mixon will be this year's overall RB1 because that's insane and ignorant, but I will argue that there is a path. Furthermore, Mixon should be respected as a top fantasy back next season and be taken over players such as Derrick Henry.
---